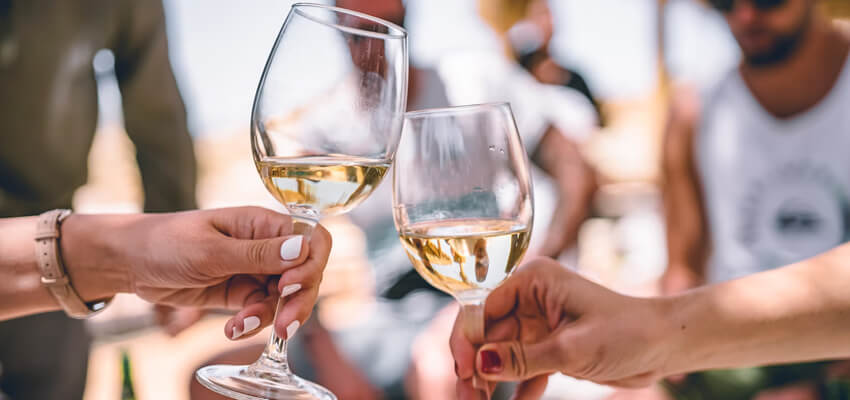 One of the best ways to celebrate with your friends and family on a special occasion is with our NY Wine Tours. If you want to live new experiences outside the bustling city and enjoy nature and fresh air, you should take a wine tour with us. You will learn more about the production of your favorite wines while you have an amazing time visiting the most famous vineyards and wineries of the New York wine country. We have a wide range of tour packages and special prices for our customers. Don't waste any more time, give us a call and book a winery tour with us today.
Live the wine-tasting experience on your special occasions
No matter the occasion, booking a private tour to know popular vineyards and wineries in the North Fork of Long Island, Hudson River, and Finger Lakes region is a great choice. For example, if you need a plan to do with your bachelorette group or to celebrate a birthday party, you can consider taking a wine tour and having a great time while tasting the best wine in New York. We adjust to your travel needs and requirements so that just tell us what you are looking for in your special day, and we take care to give you an enjoyable experience with our NY Wine Tours.
What is your next event? Whether a corporate event, anniversary, field trip, or any celebration, a wine tour is perfect for a big day with your partners or loved ones. You only have to make a short drive out of the city to be surprised by the beautiful scenery that offers New York's wine country, so if you want a relaxing and pleasurable day and have many adventures with your group, we invite you to know our wine tours. Don't look any further, we guarantee the best wine-tasting experience and top-notch transportation services during your day in our private tours.
Enjoy with the best NY wine tours
Don't hesitate any more and book a wine tour with us today! To have the best wine-tasting experience, you need top-quality service. For those people who like to organize the itinerary according to their preferences, we offer customized service, so you can choose the wineries and vineyards to want to go to and the stops to visit a wine shop, farmer stand, or restaurant. Besides, you can specify the pick-up and drop-off at a time and location that you prefer and the vehicle to accommodate your group. We have many options and packages for small and large groups, call and request a free quote.
We have professional and competent chauffeurs to ensure a reliable and comfortable journey. Relax or have fun during your trip while a designated bus driver handles any detail on the road. Forget the traffic or the waste of time searching for alternative routes, our drivers have years of experience driving in New York State, and we will take you safely and punctually to your destination. Also, if you need help preparing the program for your New York wine tour, communicate with our travel agents and request a guide for our winery tours. We are happy to attend to you and provide unique moments.
Our fleet
Limo Service
Party Bus Rental
Charter Buses
Vans
Car Service
Classic Cars
Coach Buses
Shuttle Buses
Events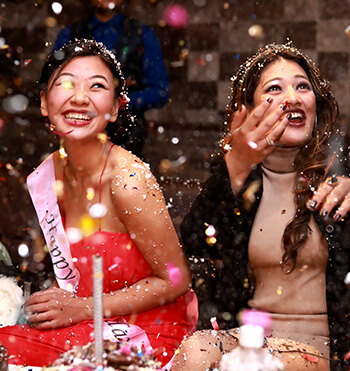 Birthday Parties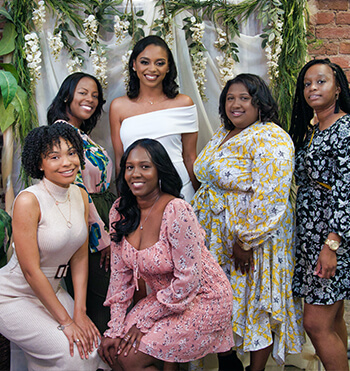 Bachelorette Parties
Take a wine tour on board our deluxe vehicles
One more reason to prefer our NY Wine Tours is that we offer transportation service for your trip. We have an extensive fleet of luxury limousines, party buses, and charter buses for any group size in New York State and the Tri-State area. Besides, if you think that you will have a boring ride on the road, you are wrong. Our vehicles are designed to provide fun-filled moments and a wonderful experience for each passenger. You can relax and have much entertainment with your buddies in a big way in our party buses and limos. Check our page and learn more about the characteristics of our cars.
We promise that the party will never stop while you travel in our vehicles. From singing a dance with the flat-screen TVs, a powerful sound system and iPod/MP3 inputs, wood flooring, dancing pole, and colorful lights to drinking your favorite wines and alcoholic beverages from the wet bar area and coolers, our party buses and limo have everything you need. Also, we have other options for large groups, like charter and shuttle buses with reclining seats, climate control, panoramic windows, a PA system, and more. Contact us, and our advisors will help you find the right vehicle for your group.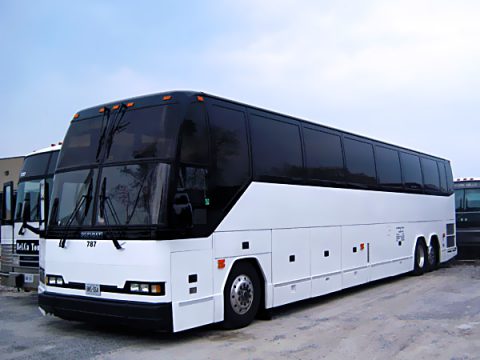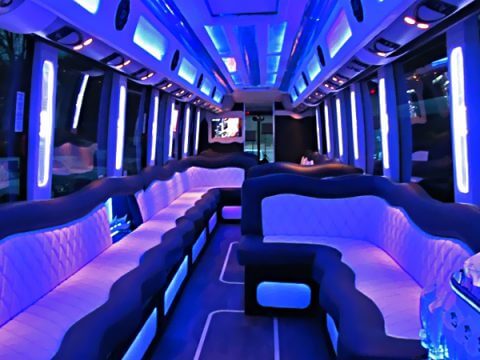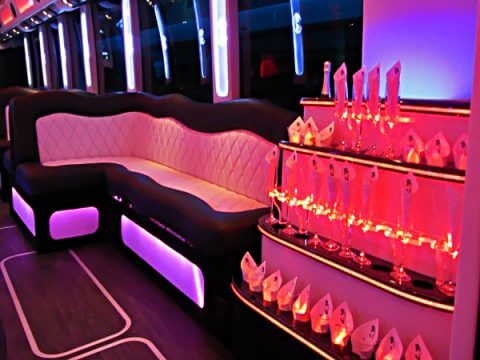 Know the New York's wine country with our wine tours
If you want to taste a glass of great wine, you must visit the New York wine region. Start your private vineyard tour know recognized wineries and vineyards like Duck Walk Vineyards, Ravines Wine Cellars in Seneca Lake, or Benmarl Winery. Whether North Fork of Long Island, the Hudson River, or Finger Lakes, you can choose any of these places for your wine tour. There, you can make wine tastings and enjoy a great selection of award-winning wines such as Riesling, Cabernet Franc, or Vidal Blanc. Further, you can do other activities with your group that offers the wineries and vineyards or visit other nearby places.
If you are looking for other options in the city, you can take a walking tour in the neighborhood of Hell's Kitchen or Lower East Side. These places are famous for their restaurants, bars, and nightlife, so you can taste delicious wine in a tasting room, do a tour and eat the local food or even participate in cooking classes. Our NY wine tours included round-trip travel, a tour guide, tasting fees, transportation services, and more.